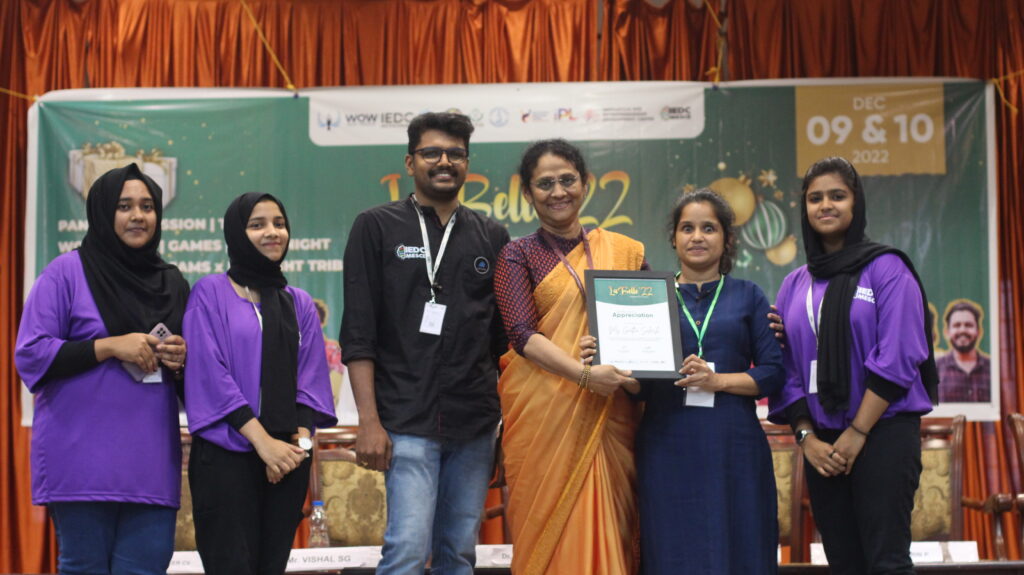 Labelle'22 conducted an interactive Entrepreneurship event Conception on 9th December 2022. The entrepreneurial workshop was handled by Ms. GEETHA SALEESH. It was the best start of the grand event Labelle'22.
The session included developing, organizing, and running a new business to generate profit while taking on financial risk. She emphasized how to build a successful career through entrepreneurship.
The entrepreneurship session was conducted from the auditorium and there were over 170 participants. The session was handled as a part of Labelle'22 the flagship event of WOW IEDC MESCE in collaboration with Amal college, MES KVM, Majilis college, Asmabi college, and University Calicut.
The entrepreneurship session was informative and helpful for the participants as it was the common acknowledgment given by them. The session ended with an interactive Q/A session and the feedback was collected from the participants