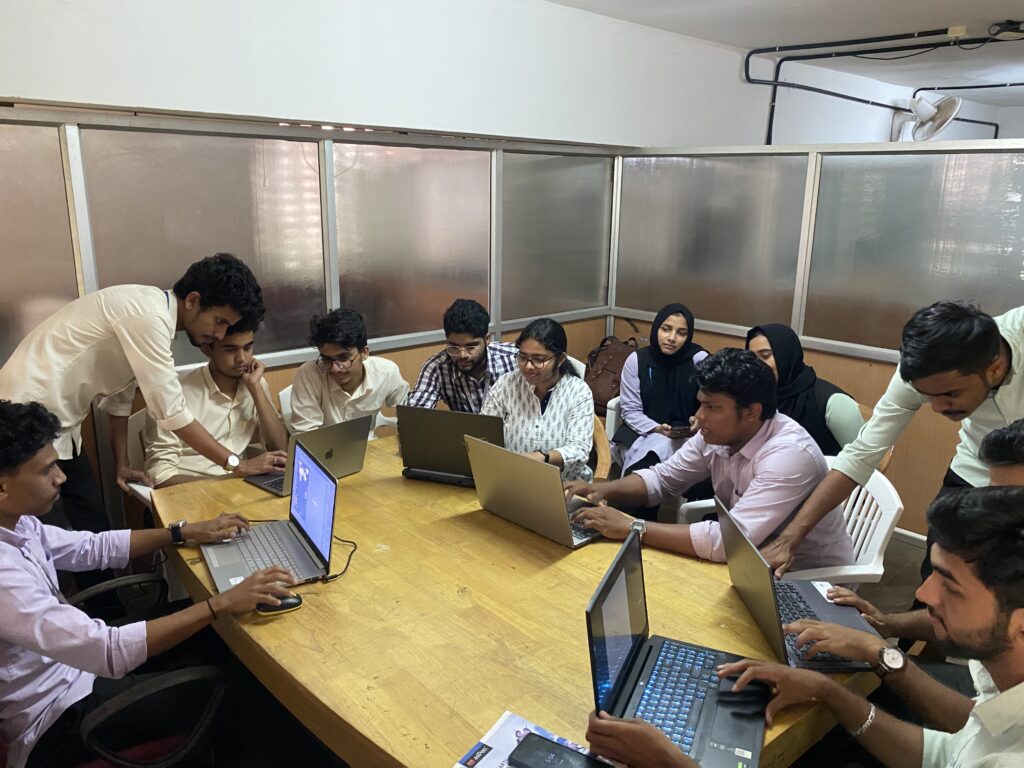 IEDC MESCE conducted an amusing Design Workshop exclusively for the IEDC members of MES College of Engineering, Kuttippuram from 29th November 2022 to 7th December 2022. The weeklong workshop opened the doors of innovation for the students and enthralled them to venture into the depths of ingenuity.
The workshop was handled by Mr. Muhammed Sahal K C, Assistant Creative Officer, IEDC MESCE. The students were provided with the basics of digital designing using Adobe Illustrator and give crucial tips to excel in this field. It was an interactive workshop with the utmost cooperation from the participants.
The event was conducted in the Main Seminar Hall with over 40 participants. The students were tasked with projects each day and given opportunities to exhibit their artistries. Top performers were appointed as designers for IEDC MESCE. Feedback were collected at the end of the workshop.