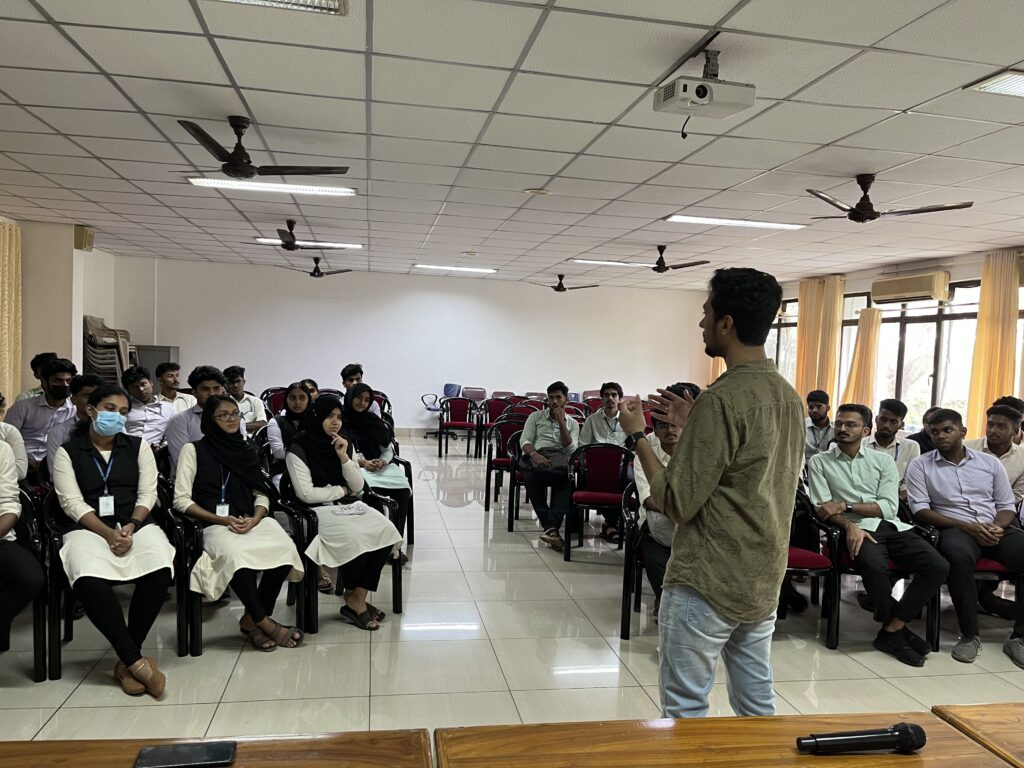 IEDC MESCE conducted an interactive workshop session on "Expedition for Startup Founders "on 23rd November 2022 from 1:30 pm to 3:30 pm. The session was handled by a renowned entrepreneur Mr. Kamarul Jamal, the Founder, and CEO of Verboedu, Speaker, and our Alum. He is also an excellent tutor and experienced enough to guide budding entrepreneurs in achieving their goals.
The two-hour interactive session included Introduction to Startup ideas, How to execute the missions properly, and Importance of being an Entrepreneur. He emphasized more on how to win during this present scenario and he added on his experiences.
The event was conducted at seminar hall of the college and there were over 50 participants. The session was informative and helpful for the participants as it was the common acknowledgement given by them. The session ended with a Q/A session and the feedbacks were collected from the participants.