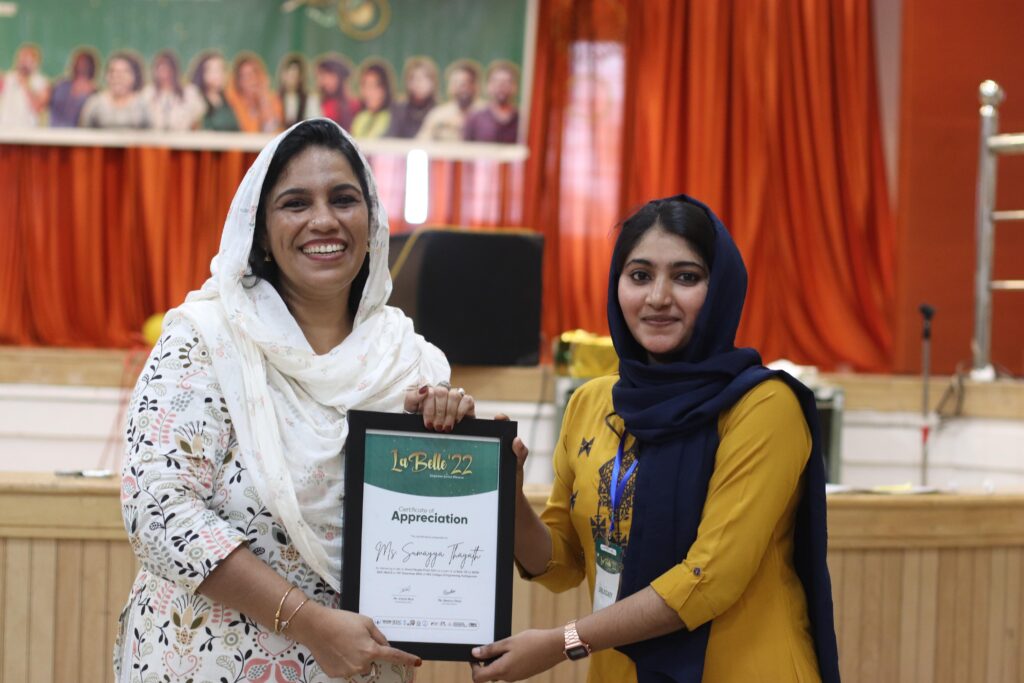 On December 10, 2022, LABELLE 22 the flagship program of WOW IEDC MESCE, conducted a session on Smart money habits, in collaboration with Asmabi college, Amal college, MES KVM, Majlis college, University Calicut. The session was led by Ms. Sumayya Thayath, Parenting coach and Master trainer. It was held to educate students on the importance of financial literacy and smart money management and aimed to provide students with the knowledge and skills necessary to make informed financial decisions.
The session was interactive session and provided participants with valuable insights on budgeting, saving, and investing money. Ms. Sumayya Thayath discussed the importance of setting financial goals and creating a budget to help achieve those goals. She also covered different investment options and the importance of diversifying one's portfolio. Additionally, the participants were provided with several examples and scenarios that helped them understand how to better manage their finances.
The session had a total of 170 participants, which made it a great success. The participants were engaged and interactive throughout the session, asking questions and participating in discussions. The entire program was coordinated by 46 volunteers from all the above-mentioned colleges, they were able to successfully host the event. All the volunteers contributed their services in all areas.