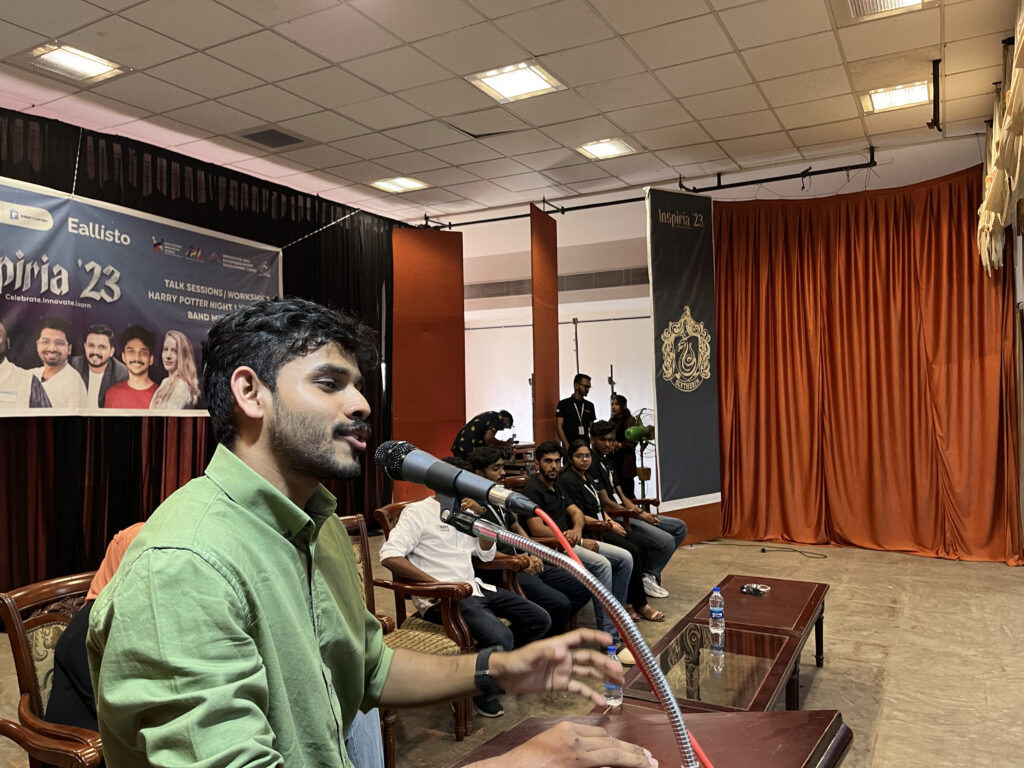 On 12th February 2023, as part of its annual flagship event Inspiria '23, IEDC MESCE conducted a talk session titled "The Last Horcrux" that was handled by Mr. Najeeb Bin Haneef O, Founder and CEO of Zaara Biotech. The session focused on the topic of sustainability in the biotechnology industry and how biotechnology can be leveraged to create a sustainable future.
Mr. Haneef began the session by introducing the concept of sustainability and how it has become an increasingly important issue in the world today. He spoke about the role of biotechnology in creating a sustainable future and how it can be used to solve some of the world's most pressing problems. He shared his experiences in the biotech industry and the challenges that the industry faces in terms of sustainability.
Mr. Haneef then went on to discuss some of the innovative solutions that Zaara Biotech has developed to address sustainability issues. He spoke about the company's focus on developing sustainable and eco-friendly solutions that are also cost-effective. He also shared some of the success stories of the company and how their solutions have made a positive impact on society.
The talk session also covered the ethical implications of biotechnology and how it can be used responsibly to create a sustainable future. Mr. Haneef emphasized the importance of ethical and responsible practices in the biotech industry and how organizations must be mindful of the potential consequences of their actions.
The session concluded with a Q&A session, where the participants had the opportunity to interact with Mr. Haneef and ask questions about the topic. The participants were highly engaged and asked a range of questions, which were answered comprehensively by Mr. Haneef.
In conclusion, "The Last Horcrux" was a highly informative and thought-provoking session that shed light on the importance of sustainability in the biotech industry. Mr. Haneef's insights and experiences in developing sustainable solutions were highly enlightening and provided valuable insights to the participants.