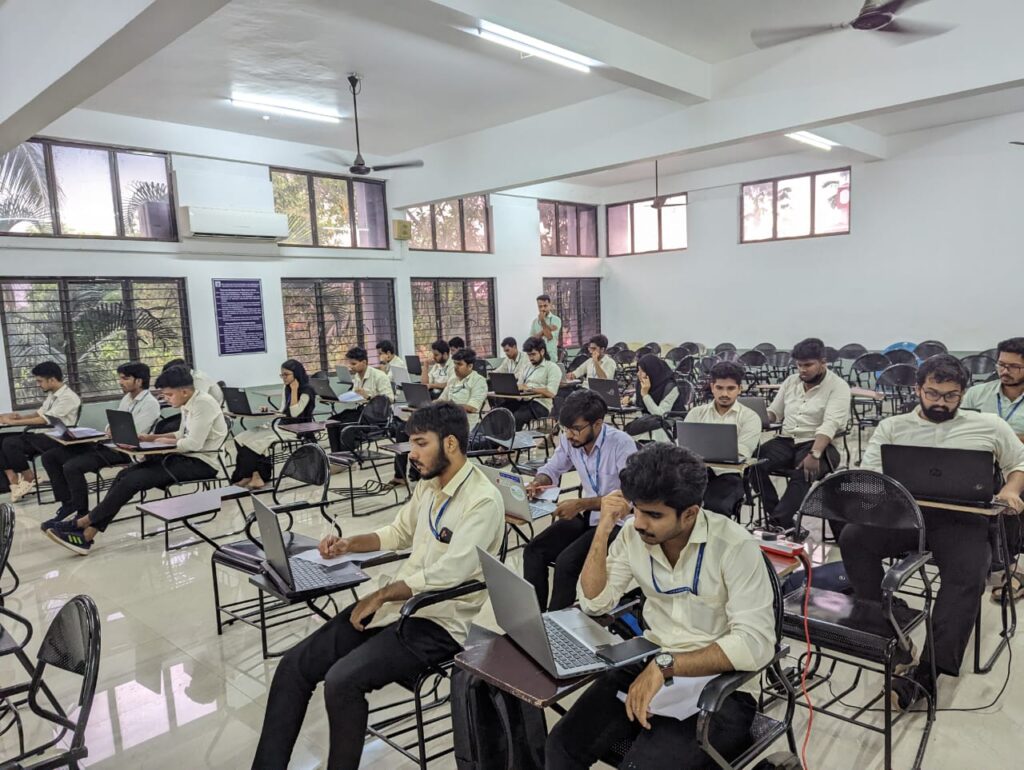 IEDC MESCE hosted codeathon competition event in association with MATRICS (department association of CSE) on 29th November 2022 from 1:30 pm to 4:30 pm at the CSE seminar hall in MES College of Engineering.
Three rounds were held during the competition:
Technical quiz and output prediction
Pattern printing
Scenario-based coding problems Coding was hosted on a platform called HACKERANK. Both sides (IEDC and MATRICS) contributed two volunteers to make the questions. Volunteers from IEDC and MATRICS contributed equally to the backhand works of the event regarding the posters, contents, and technical needs for the event. A total of 6 volunteers were involved, 3 from each side.