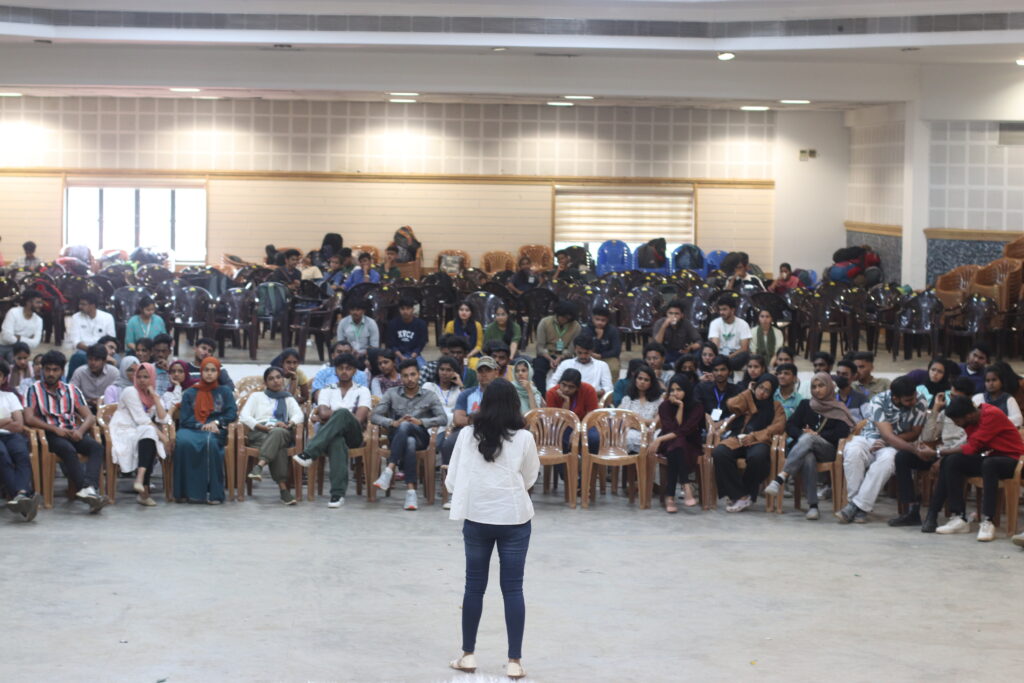 On December 10th, 2022, the Labelle'22 event of WOW IEDC MESCE in collaboration with Asmabi College, Amal College, MES KVM, Majilis College, and University Calicut conducted a menstrual awareness session called "Feel the Pain". The session was led by Ms. Noureen Aysha, Co-founder of Femisafe. It aimed to spread awareness about menstruation and menstrual pain.
The session covered information about menstruation and menstrual pain in simple terms to help participants understand the topic better. One of the main highlights of the session was the use of a period pain stimulator, which was interesting and helped to understand the pain and discomfort that some women experience during their periods. Feedback from the participants was positive, indicating that the session was beneficial for them.
The entire program was coordinated by 46 volunteers from all the above-mentioned colleges, they were able to successfully host the event. All the volunteers contributed their services in all areas. There was a count of 170 delegates who actively took part in the event.