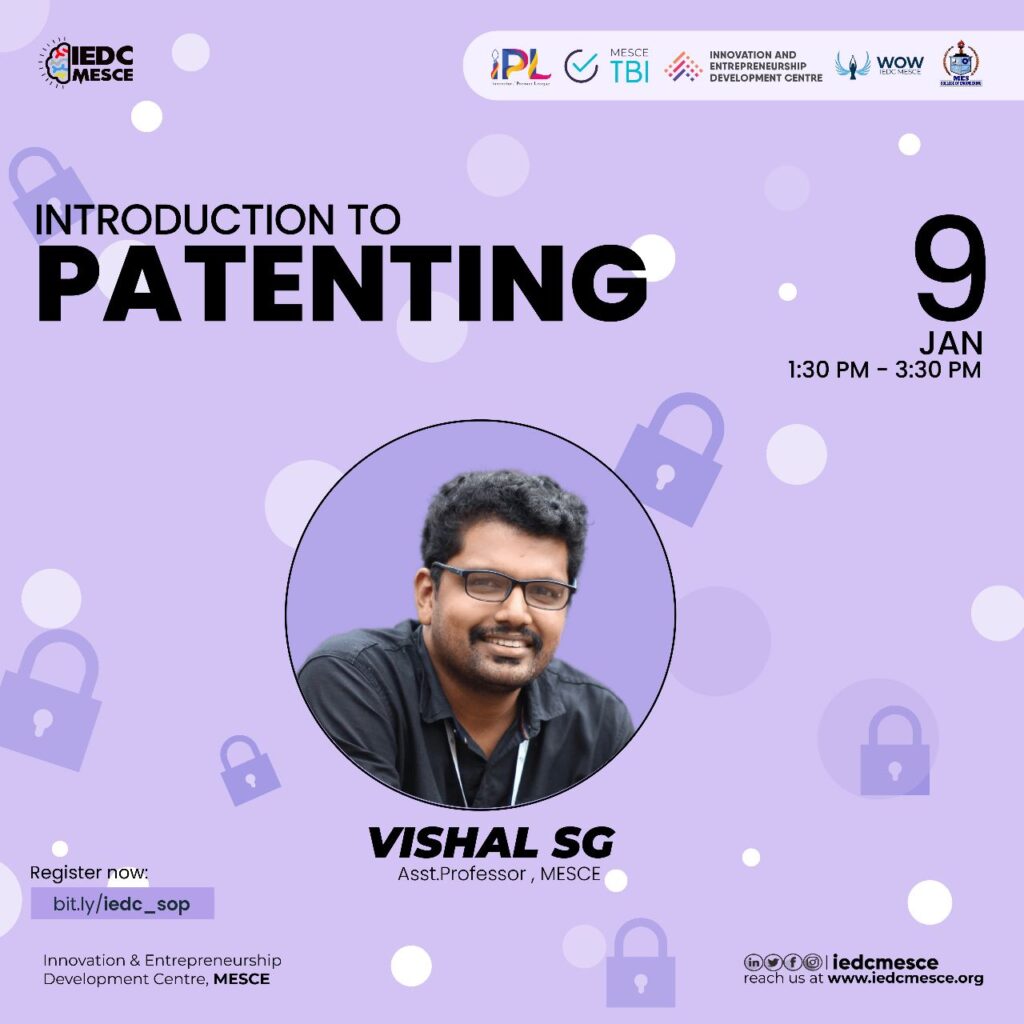 IEDC MESCE conducted a session on Introduction to Patenting on 3rd January 2023 from 01:30 PM to 03:30 PM as a part of the Innovators Premier League 2.0. The primary objective of the session was to provide the students with insight on patents in the.
The session was handled by Mr. Vishal SG, Assistant Professor at MES College of Engineering. The session began with a big question, What is the need for Patenting? The resource person gave an interesting and exciting introduction to patenting, the steps involved in applying for patents, and the benefits to have a patent of our own. Many budding innovators have received better knowledge in patenting by attending this session. There were over 200 participants in the session, who were actively involved.
The event concluded with a QnA session where the participants cleared their queries.