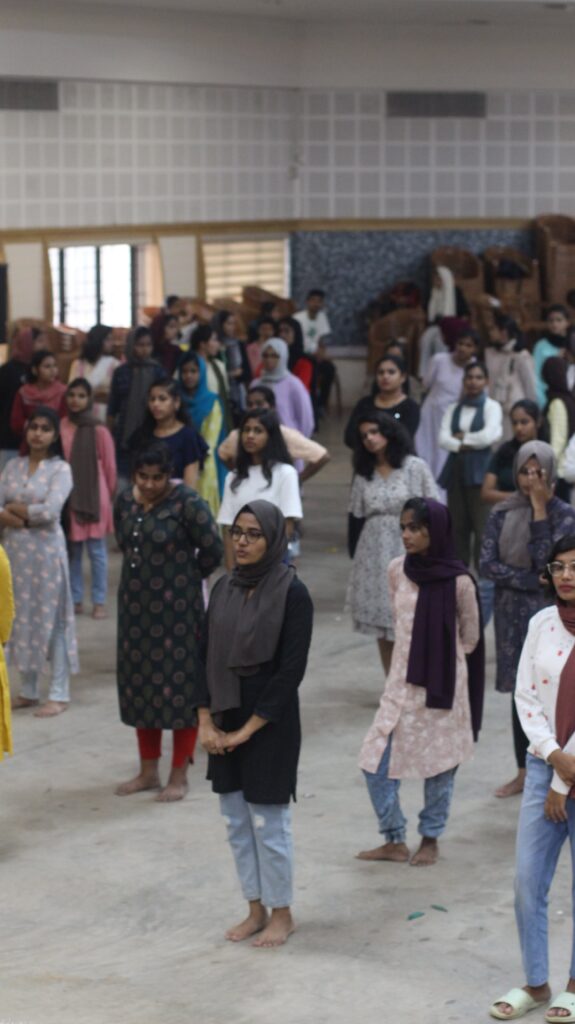 As a part of La Belle 2022, WOW IEDC MESCE conducted a self-defense workshop showcasing the different moves and techniques that could be employed to fend off an attacker. The program was conducted on the 10th of December 2022 from 9:00 AM to 11:00 AM at the College Auditorium.
The workshop was conducted by Vinay Menon R, Managing Director & Co-Founder of OUTREACH KARATE & FITNESS ACADEMY in collaboration with the VAIDEHI AYURVEDIC & WELLNESS CENTRE.
The students were shown various techniques which they practiced throughout the session. The students were also given guidance on how to prevent attacks and minimize injury while maximizing defense as well.