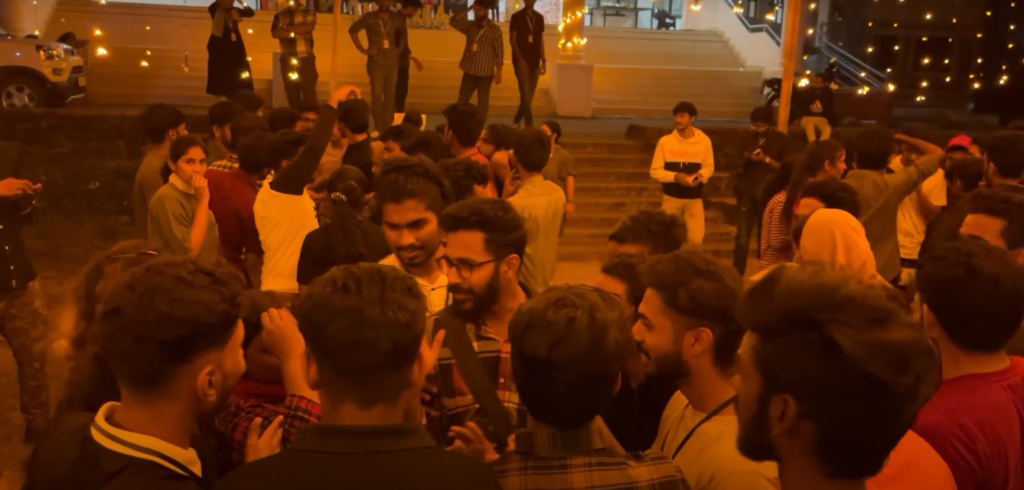 The flagship event of IEDC MESCE, INSPIRIA 23, was a magical affair, filled with thrills, laughter, and memories that will last a lifetime. On the night of 10th of February, a spellbinding game session was held, with 140 + participants and volunteers coming together to create an unforgettable experience.
The theme of the event was based on the beloved world of Harry Potter, So participants were sorted into four houses at Hogwarts School of Witchcraft and Wizardry: Gryffindor, Hufflepuff, Ravenclaw, and Slytherin. The game session consisted of three enthralling games, each designed to bring out the creativity, teamwork skills, and comfort level of the participants.
Aquentous Bingo saw participants interacting with each other, marking their names on the bingo cards provided, and forming new connections as they shared in the excitement of the game. Meanwhile, the Scavenger Hunt tested the participants' skills as they scoured the campus in search of hidden keys. The team with the most keys emerged victorious, fostering a strong sense of teamwork among the players. Finally, in the Riddle Game, participants worked together to solve various riddles related to Harry Potter, honing their problem-solving abilities and fostering a friendly atmosphere of collaboration.
The night was a resounding success, with participants leaving with broad smiles and a renewed sense of camaraderie. The creative concept and engaging activities made the game session a true joy to be a part of, and the relaxed atmosphere filled with laughter and fun only added to the magic of the evening.
In conclusion, With 91 participants and 45 volunteers coming together to create an unforgettable experience, the game session was a truly spellbinding night filled with laughter, excitement, and memories that will be treasured for years to come.