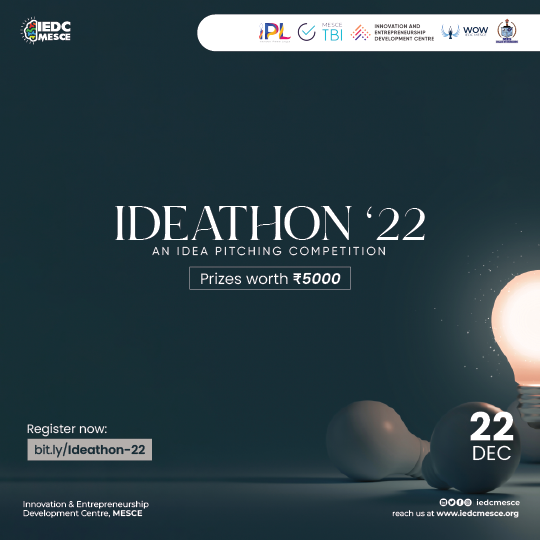 IEDC MESCE in association with Institution's Innovation Council conducted an Ideathon
competition for the students of MES College of Engineering on 22nd December 2022 from
01:30 PM to 04:30 PM at the CSE Seminar Hall.
The judging panel comprises Dr. Issac George, Associate Professor of the MBA department, Mr.
Vishal SG, Assistant Professor of the Mechanical Engineering Department, and Mr. Shahanad VS,
COO of Pygrammers. Fifteen teams with over 60 participants participated in the competition
where each team presented their awe-inspiring ideas to the judging panel.
The presentation contained two sections, idea presentation, and QnA. In the questionnaire session
the panel cleared their queries regarding the ideas the participants presented.
Team Parkco.ai (Muhammed Shifal) won first prize in the competition and Team Anchor
Innovations (Kenz Siraj, Abdul Rahman Shajahan, Ahamed Nibras K, Rozik Abdul
Kader) won the second prize.